The Mission Of Our Work
Web design and development is truly a constant evolution of technology, practice and procedures. It's our job to stay on top of these advances to provide a genuine experience for the user. Opportunities from the web are not accomplished from template sites that are a dime a dozen and yield no specificity. A site must stand above the crowd and make it's claim above the masses of mediocrity in form and function. Just having a site is no longer "good enough". Don't believe it ever was. However, the time and money spent on a custom site can reap reward to sustain itself and become an asset to any organization. Creating such a site is the mission of our work.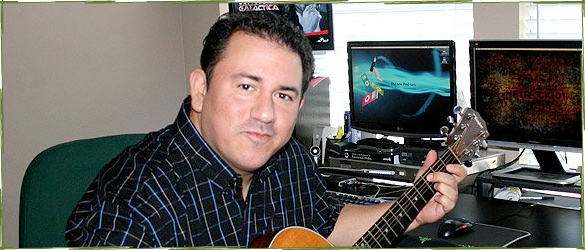 Tony Espinosa
Welcome to webxstudio! This is my web design and development firm. I specialize in custom web design, developing solid business solutions and superior user experience. From a very early age I knew I had a creative bone or two. It started at the age of four with a four piece Ludwig drum kit (my father's old kit). Several years later the art bug bit me and by the time I was in college I was making a living producing electronic art.

I have spent over two decades working within the Graphic Arts Industry as an artist and production tech as well as the owner/operator of these companies. Since the release of Adobe Photoshop and Adobe Illustrator, I have been using these applications for a host of different projects as well as layout programs like QuarkXpress, Adobe InDesign, Pagemaker and many more.

Now, I find myself applying these skills to projects like web design, web application development, and pixel-precise PSD to valid CSS/HTML5 conversion, to name a few. Like most web developers, we have our preferences for web technologies and mine resides within the LAMP environment. W3C standards is a top priority for my work.
Now accepting projects and proposal requests for Mar. 2024.